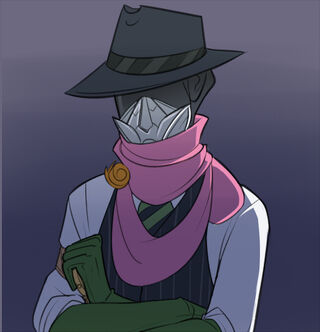 Blog: http://ask-the-72-survivor.tumblr.com/
Age: 72
Gender: Male
Status: he alive
Backstory
Edit
he likes to rhyme and turn them on, and he and Ted are close friends, and 72 likes to give lectures to Ted. He also likes to encourage Swag, and 72 tells Swag a secret, he is Rocky's biggest fan. He and Entre, don't have a good relationship. 72 thinks Entre over works the whole flu.
Personality
Edit
very serious guy
Suffering.
Relationships
Edit
Relationship Summary.
Likes encouraging him. And he tells Swag to keep a secret, he is Rocky's biggest fan, then Swag agrees.
very complicate, and he thinks Entre over works the whole flu thing, and he said Entre should take a breath, and chill out, and relax for a little while. But Entre says he needs to keep working hard, and try to find a cure.
Likes lecturing him. And is Ted's best friend/lecturer
Rocky:
Writes fan letters to Rocky while alone, but he'll never deliver them. And Rocky's starting to think 72 likes what Rocky did before the flu hit.
BP:
Only knows him as that kid Ted likes. And is jealous. 
Boyfriends. And One doesn't know that 72 is dating BP as well.
Scary story boyfriends. Gay boyfriends 4 life 
Audrey:   Maybe if she was older, they might have a chance to be together. 
She saved his sad, stubborn ass. But appreciates what he did for her.
Laure:
He ships JustArms x JustVoice really hard
Lorax:
giant walking furry peanut, doesn't like him that much.